And now, the non-fishing related story…
I was in Flanders lately and we hit Calais, Lille, Mons, Anterwerpen, Bruxelles and back to Calais again in just four days. It was a truly amazing experience and what a tightly planned trip. Although I didn't get the chance to see much of the city Lille in Northern France, I managed to take nice shots of some of the city's most prominent landmarks such as La chamber de commerce, Beffroi de Lille, Port de Paris.
This blog post is mainly about the photography. Regarding the pictures quality, it's nothing to shout about. I just wanted to share some of the best shots taken onboard a typically fast moving vehicle on a digital slim compact camera. For the first time, I was quite amazed with the capabilities of such a simple camera. Most of the shots turned out to be fairly good a slim compact. I guess, the excellent lighting due to the weather was the main contributing factor. Nevertheless, I was quite pleased with the pictures. Enjoy the pictures.
Bruxelles, Belgium
Somewhere in the city of Bruxelles, Belgium
Didn't catch the name of this street.
Somewhere in the centre of Bruxelles.
One of the narrow streets packed full of restaurants.
Anterwerpen, Belgium
Anterwerpen lawcourts just outside of the city.
I don't even know the name of this part of town in Anterwerpen.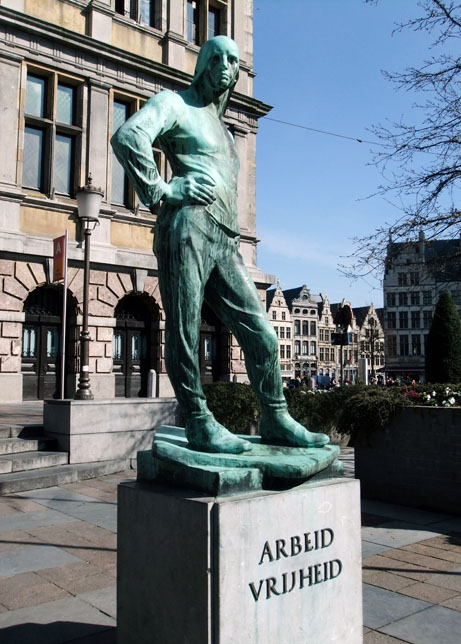 Somewhere near the Grote Markt in Anterwerpen.
The Anvers cathedral in Anterwerpen.
Statue of Brabo and the giant's hand at the Grote Markt.
Anterwerpen central train station near the diamond district.
Hungry anyone? A GPS guide to the restaurants in Anterwerpen.
The Chinatown main arch in Anterwerpen.
Lille, Northern France
A tube pointing towards the sky in Lille. This is actually a museum.
Port de Paris in Lille.
Beffroi de Lille.
Thanks for reading. Hopefully, the next blog post should be about fishing once again.