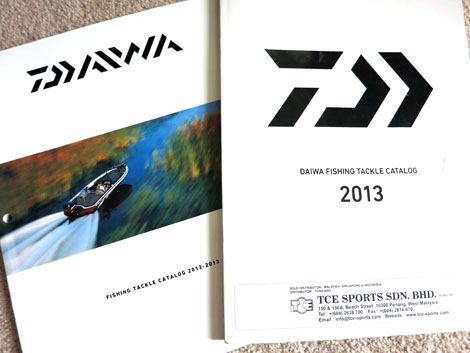 Big thanks to TCE Sports Sdn. Bhd. for sending me these awesome 2013 Daiwa Fishing Catalog.
First of all, I can't thank TCE Sports Sdn. Bhd. enough for sending me these awesome Daiwa product catalogs. I've been using Daiwa reels for as long as I can remember and I can't seem to get enough of the smooth, precise and connected feel with each cast and retrieve, wherever and whenever I fish. Regardless of conditions, whether if it's hot and humid or freezing cold, I know I can always rely on Daiwa design, engineering, built and quality in every component they make. If there is one thing Daiwa is good at, it's their high-end reels.
If you're on the market for a new reel, think Daiwa. Don't just take my word for it, try and experience it for yourself. For more information on Daiwa products in Malaysia or South East Asia, please visit the
TCE Sports website
at
http://www.tce-sports.com/
.